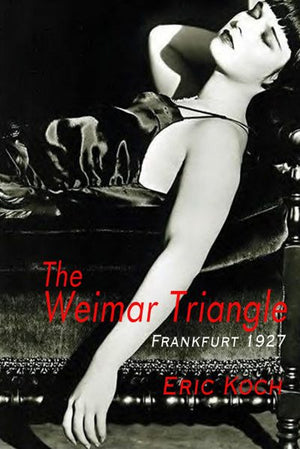 Eric Koch
Weimar Triangle - Frankfurt 1927 by Eric Koch
"…many voices..character full portraits…including humour, laconic irony…varied story-telling techniques…always new and surprising…"
– Frankfurter Rundschau
The Weimar Triangle continues Eric Koch's exploration of German culture and society. It is set in Frankfurt, 1927 and the famed International Music exhibtion. This exhibition, now almost forgotten, marked the first occasion since the end of World War I when Germany played a major role in the world's cultural life and provided hope that the Weimar Republic would survive and thrive.
Eric Koch is Canada's premier historical fiction author whose works have now been translated into German, Italian, and Chinese. He is the author of seven works of fiction and numerous nonfiction works. He lives in Toronto, Canada.
For more information on Eric Koch, visit his blog for regular insightful posts.