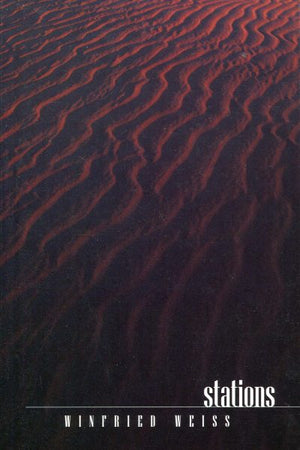 Winfried Weiss
Stations - An AIDS Memoir by Winfried Weiss
"…evocative and arresting"
Kirkus Reviews
"A weird book, with a very indecisive sexuality about it, and one that I read virtually at a single sitting."
Time Out
Stations is a powerfully written story about friendship, loyalty and loss, AIDS and Winfried Weiss' selfless devotion to his dying lover Bob.
In a posthumous publication, coinciding with the twentieth anniversary of the emergence of AIDS, this book charts the decline of Weiss's lover, from the first signs of the syndrome to his death in 1984 and the scattering of his ashes. Weiss, who died of AIDS in 1991, writes with unapologetic directness that can startle with its simplicity and pain.
Born in Germany in 1937, Winfried Weiss emigrated to the United States in 1956. He taught German and Comperative Literature at California State University at Hayward where he earned a significant literary and scholaraly reputation.
Weiss is also the author of the internationally acclaimed memoir, A Nazi Childhood.