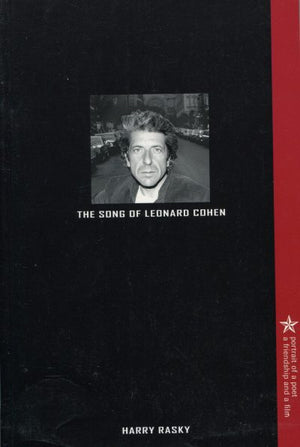 Harry Rasky
Song of Leonard Cohen
"'Harry, this is Leonard. I just wanted you to know I watched your film on me and it struck me I never thanked you enough at the time for the magnificent gift you gave with that film. Call me.'
Then he left his personal number."
– Harry Rasky, April 2000.
No other book about Leonard Cohen gets so close to the man, his city, his poems and songs, his friends, his background, and the many original influences that forged this world-famous poet, songwriter and performer as the Song of Leonard Cohen. Based on the documentary film Rasky made centred on Leonard Cohen in 1979, this book includes texts taken from the film with numerous notes and personal reminiscences from this long-standing friendship with Leonard Cohen. The Song of Leonard Cohen also includes many rare photos of Leonard Cohen and is considered to be one of the best and most intimate portraits of the subject.
Harry Rasky is one of Canada's most renowned documentary filmmakers. He was nominated for two Oscars and six Emmy awards, and was awarded the Lifetime Achievement Award by the Association of Canadian Television and Radio Artists. In addition to Cohen, his subjects have included Tennessee Williams, Fidel Castro, Arthur Miller, Henry Moore and Degas.
| | |
| --- | --- |
| Author(s) | Harry Rasky |
| Publication Date | 2001, 2010 |
| Page Count | 160 |
| ISBN | 978-088962-915-8 |
| Format / Dimensions | PB / 6" x 9" |
| Retail Price | $20.00 CAD, $20.00 USD |