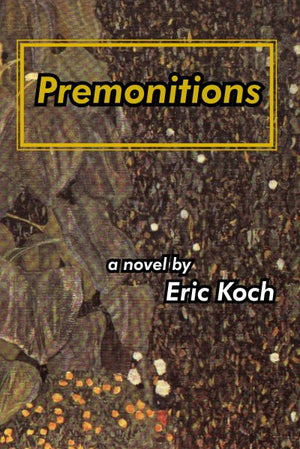 "[Koch's] imaginative agility, inventiveness and stylish wit have enabled him to create original and highly entertaining works."
– Oxford Companion of Canadian Literature
In the decade before 1914, Schwabing, the suburb of Munich, was a magnet which drew artists, writers, freethinkers and many others who wanted to opt out of bourgeois society and experiment with new ideas. Richard Schlosser is a young man from North Germany who goes to Munich to study medicine. He suffers from severe sleep deprivation, obsessed by his break with his father, a Lutheran clergyman. Richard is drawn to Schwabing to see Dr. Otto Gross, an exciting personality, the son of a famous criminologist, a disciple of Freud, an anarchist and also a drug-addict. When Richard tries to contact him he discovers he has disappeared.
Richard begins his own, slow, meticulous hunt, assisted by the daughter of a bookseller with whom he falls in love. In his investigations he encounters a number of Schwabing's most lively personalities, members of Stefan George's 'Cosmic Circle', the Countess Franziska von Reventlow who is a leading member of Schwabing's 'Erotic Movement', the young Thomas Mann, Kandinsky, Paul Klee and other painters, the anarchists Gustav Landauer and Erich Mühsam, and many others who frequent Schwabing's cafés.
Eric Koch is Canada's premier historical fiction author whose works have now been translated into German, Italian, and Chinese. He is the author of seven works of fiction and numerous nonfiction works. He lives in Toronto, Canada.
Eric Koch's most recent work, I Remember the Location Exactly (Mosaic 2006), won the Canadian Jewish Book Award. He is the author of ten works of fiction and five works of non-fiction.
For more information on Eric Koch, visit his blog for regular insightful posts.
| | |
| --- | --- |
| Author(s) | Eric Koch |
| Publication Date | 2008 |
| Page Count | 136 |
| ISBN | 978-088962-883-0 |
| Format / Dimensions | PB / 6" x 9" |
| Retail Price | $21.00 CAD, $21.00 USD, 10 GBP |