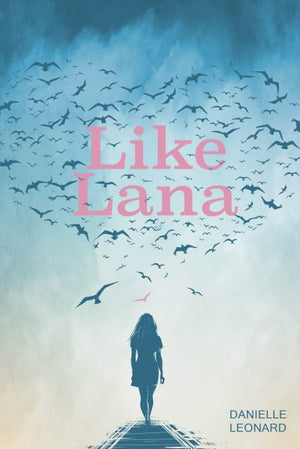 Danielle Leonard
Like Lana
All Lana wanted was chance to restore her tattered high school reputation, but with a cheating boyfriend and so-called friends who endlessly shame her, she soon realizes her old life isn't worth reviving. Yet, the harder she tries to break free, the more the assaults against her grow. Lana needs to take drastic measures to stand up to her haters. Or does she? When her enemy-number-one is found dead, followed by the cheating ex-boyfriend, suddenly all evidence points to Lana as the prime suspect.
With police closing in, Lana must face some serious truths about the girls she once thought were her friends and, Demit, the new boy she's fallen for. Somebody is lying. Finding out who will be the only way to prove her innocence and finally break her free from a life she so desperately wants to leave behind.
Danielle Leonard Danielle Leonard is a writer, yoga teacher and mother. Her articles have appeared in various newspapers and magazines including the Hamilton Spectator, National Post, Parents Canada, Forever Young and City Parent. She is an editor for a lifestyle magazine and lives in the Toronto area with her three teenage sons, dog and cat.