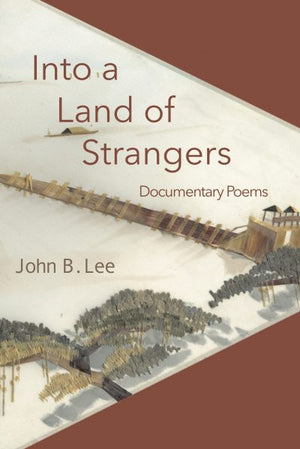 John B. Lee
Into a Land of Strangers - Documentary Poems
"Since about age ten, I'd known that I had a great-aunt who had served as a missionary in China…"This started John B. Lee's voyage of research, interviews, and travels.

The result is this extraordinary book of discovery of which takes us back into the nineteenth century and through the tumultuous history of China during the early twentieth century. Only a master poet and historically acute person such as John B. Lee could begin this saga and complete it so convincingly.

"…I'm impressed by Lee's wish to communicate in artistic language without compromise – by his steely discipline as he balances the richest of language with spiritual insight, avoiding the cheap plays of irony, frippery vulgarity that tarnishes so much of "People's Poetry"… John B. Lee is the People's Poet with the hidden agenda of a spiritual adviser, a magician of language whose poems often conclude with an amazing transcendence of intellect confronted by the inexpressible and surrendering to it in a skyrocket of wild imagery and pure poetry. I admire the unselfconscious with which Lee propagates his love of literature – its power and its glory – around his town and around the world – an evangelist of truth and beauty. To read Lee's work is to believe in them for the first time all over again."
– George Whipple, renowned poet, critic, and translator

John B. Lee is one of Canada's most prolific literary figures. Since 1976, when he published his first book of poems, he has published over fifty books and edited nine anthologies. His work has appeared in over 500 publications his poems have been translated into French, Spanish, Korean, and Chinese. He has read his works in South Africa, France, Korea, Cuba, the United States, and all across Canada. He has won over sixty awards for his writing, including the CBC Literary Award for Poetry and is the only two-time winner of People's Poetry Award. He is the Poet Laureate of Brantford Ontario in perpetuity and lives with his wife in Port Dover, Ontario.