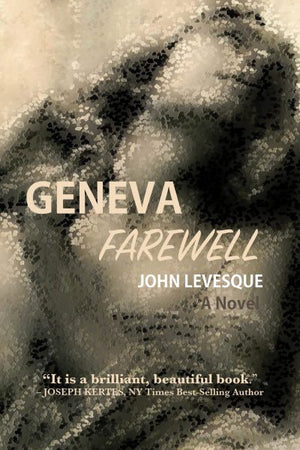 John Levesque
Geneva Farewell
"All storytelling is driven by guilt." So says Peter Chaff as he recounts the days and nights he spent with Geneva Farewell. He doesn't remember how, when or why Geneva vanished from his life. As he reconstructs those few weeks, his story expands to include the redemption of the human race. Is Peter making it all up, as he claims more than once? Is he hallucinating? Or does he actually live on a parallel version of Earth that waits uneasily for a second message from the Sirius star system? Is he moving closer to the truth of what happened to Geneva Farewell or is he running from it as hard as he can?
Equal parts comedy, tragedy and inkblot test, Geneva Farewell is an unforgettable portrait of the spirit of our times – flippant, flummoxed and fragmented.
John Levesque is the author of two novels, Rosseter's Memory and Sometime Soon, and two collections of essays, Stranded on the Information Highway and Waiting for Aquarius. The latter book won the Stephen Leacock Medal for Humour.