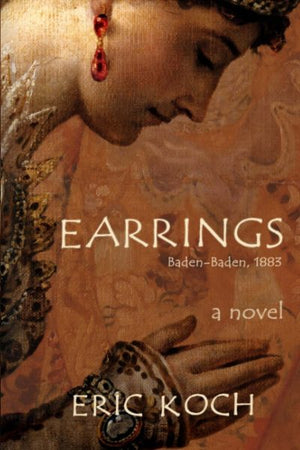 Eric Koch
Earrings - Baden-Baden, 1883 by Eric Koch
"Conceptually intriguing… intelligently written and highly informative."
– Publishers Weekly
Earrings begins in Baden-Baden, 1883. The summer capital of European high society. A place of amusement and intrigue. Earrings brings together the most intriguing figures of the nineteenth century: Empress Josephine, Kaiser Wilhelm, Johannes Brahms, Friedrich Nietzsche, Edward VII, Richard Wagner, Napoleon III, Dostoevsky, Turgenev and Prince Otto von Bismarck. In the hands of Eric Koch, who has been called the master of historical fiction, the lives, foibles and fantasies of nineteenth century Europe come to life.
Eric Koch is Canada's premier historical fiction author whose works have now been translated into German, Italian, and Chinese. He is the author of seven works of fiction and numerous nonfiction works. He lives in Toronto, Canada.
For more information on Eric Koch, visit his blog for regular insightful posts.